3D scanning - lidar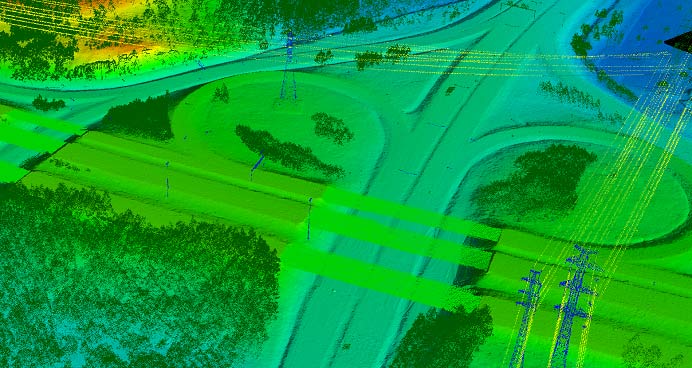 LiDAR
Light Detection And Ranging, also LADAR
LIDAR is an optical remote sensing technology that can measure distances or other properties of a target by illuminating it with light, often using pulses from a laser. You can find more details about lidar on Wikipedia.
High peak power, low power consumption and in a compact package
Mining, Civil Engineering, Manufacturing, Forest Management, Underwater Topography, these applications require long range 3D laser scanning systems with the most advanced lasers. Keopsys's KULT series (Ultra-Compact Laser Transmitter) are the world's most used laser in 3D scanning applications.
The KULT laser series, a pulsed fiber laser, cover the complete range of eye-safe wavelengths: 1,5µm and 2µm but also 532nm and 1µm for specific applications. The KULT laser provides high energy per pulse in an extremely compact package, making them the favorite lasers in many 3D scanning systems.
Regarding high peak power, power consumption and size, KEOPSYS has one of the best offers on the market. We have developed a well-established partnership with the leading manufacturers of 3D scanning systems. Our experienced and highly educated team will work with you to design custom solutions for your next generation scanner.
Telemetry for environmental and industrial surveys
Range-Finding and Speed-sensing for collision avoidance
Pulsed laser scanning uses the principles of Telemetry for terrestrial data acquisition from moving platforms (e.g. boats, trains, road and off-road vehicles). Furthermore, Airborne laser scanning is a rapid, highly accurate and efficient method of capturing 3D data and environmental conditions of large areas, such as agricultural or forestry sites, urban zones and industrial plants.
KEOPSYS provides the latest state-of-the-art fiber laser technology: the KULT series (KEOPSYS Ultra-Compact Laser Transmitter). They are exceptionally compact, lightweight and cost-effective, and are designed to meet the most challenging requirements in airborne and mobile surveying.
Individually shaped depending on their dimensions, the KULT series is a line of extremely compact, durable, and high-performance fiber lasers for handheld instruments for distance measurements.
The KULT series is designed for highly reliable distance meters for different purposes (e.g. industrial distance and speed sensing, collision avoidance, laser altimetry). They can be used even under poor visibility conditions (e.g. rain, dust, fog).
Wind Sensing in rapid development
The use of LIDAR to measure the different parameters of atmospheric air is increasing rapidly. For example, LIDAR is being utilized for the measurement of wind speed and direction, the characterization of aerosols and other fine particle pollutants, and the detection of thunderstorm microbursts. The required measurement range of these systems spans meters to tens of kilometers.
Wind sensing has applications in various domains, such as the environment, energy production, aerospace, air traffic control and weather forecasting.
KEOPSYS offers to the industrial leaders of wind sensing a comprehensive range of powerful lasers and EDFAs, operating in the eye-safe window, around 1550nm, and is developing near future solutions in the other eye-safe windows near 2000 nm.